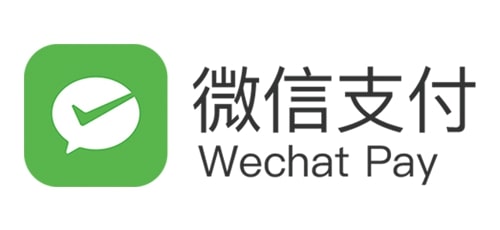 I have been using WeChat for sometime and communicate with most of my Chinese Friends through WeChat. As I plan to travel to China, I wanted to activate my WeChat Pay so that I do not have to use cash or credit card (In fact, many places in China do not accept credit card). For example, I just bought a sim card from a hotel to get a Chinese phone number associated with my passport. Without surprise, they do not accept credit card -- a friend of mine had to pay it with his WeChat pay (or Alipay - not sure).
I was told that if I receive a "red envolop" from a friend, I should be able to activiate WeChat pay. Unfortunately, Chinese government stop verifying account information with foreign bank card or credit card. I was able to add my VISA credit card to WeBChat pay. However, it is no use - cannot even pay with it...not to mention cannot use it for account verification.
I had a mission to activiate my WeChat pay while visting China. I was in China this week. First thing I did was to get a cell phone number associated with my passport information. This was fairly easy -- except for the payment should be made by my friend's WeChat pay.
Then, I went to China Construction Bank (one of top 4 banks in China). It was almost 5 pm ... so we were told to come back tomorrow. When we (actually my friend) asked what documents are needed -- the banker told us that we need two forms of government documents (passport, driver's license, etc.). As I only carried my passport, I was not sure what to do. We were told that a hotel can issue temporarily residence form, that would work. So we asked the hotel manager to issue a proof of my temporarily residence and got it.
Next day, we headed to the bank and started the processing -- everything went well. One surprise was that they even asked my Tax ID (i.e., my social security number). I realized that it was my US Tax ID (I somehow thought they were asking Chinese Tax ID).
Now, I wanted to acitivate my WeChat pay...and asked my friend to send me 1 yuan. As I was trying to accept the payment, it asked me to verity my information. I used my Bank Card obtained from CCB. When it was asking "real name authentification," somehow it did not work -- OMG!! It turned out that your name should be Last Name First Name and Middle Name order and all capitalized. I tried many combinations...and the key was ALL CAPITALIZED name. I should note that you need to have your Chinese phone number so that you will be able to a text message giving you a verification code.
I alos wanted to create an account to CCB so that I can check my balance and if needed transfer money. There is an english version website (Thanks G!). It was asking "certificate numbuer" for the first time log-in or registration. I carefully checked every single document that I got from the bank and tried all possible numbers on the documents but no success!! It turned out that what I had to use was my passport number. While doing this, you'll also need to have a your cell phone so that you get the verification code. I even installed the CCB app so that I do not have to go to website and everytime to enter verification code from my cell phone.
Hope my experience helps anyone wanted to try to open a bank account in Chian and activiate WeChat Pay. I am now ready to go back to China and travel all by myself (not really, but at least pay for stuff with my WeChat Pay). Happy to anwer any questions you have if you leave comments.